It's official. The rest of the world has finally woken up to what Durbanites knew all along – Durban is cool. Earlier this year the New York Times featured Durban as 7th on its 52 places to go in 2015 list. A little bit Rio, a little bit Miami, eThekwini in South Africa is in a class of her own.
So if you haven't visited yet, here's a helpful guide on things you can do in Durban for under R250:
1. Johnny's Rotis
Also known at Sunrise Chip 'N Ranch, Johnny's Rotis is an institution. You haven't been to Durban if you haven't eaten the triple cheese and chip roti with mutton gravy after a night of jolling hard. They're open 24/7.
89 Sparks Road, Durban. Call: 031 209 2020.
2. Afternoon Tea with Skabenga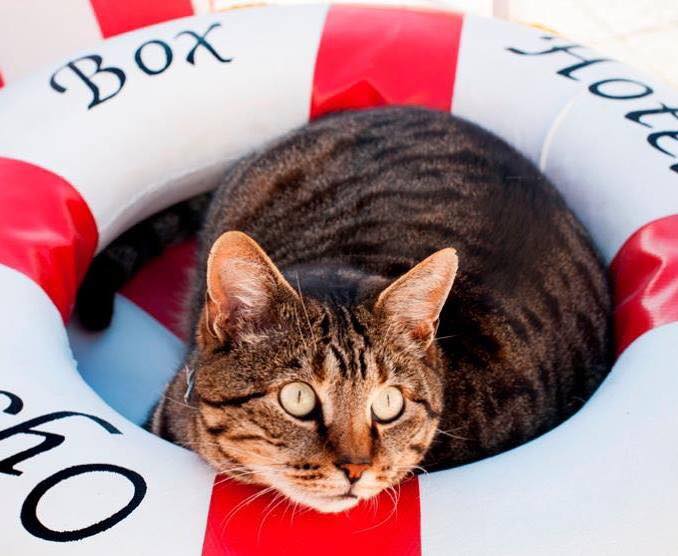 Attend afternoon tea at the Oyster Box Luxury Hotel in Umhlanga and make the acquaintance of Skabenga the cat. Skabenga (which means 'hooligan' in Zulu) recently went missing but was found and happily returned. He wandered into the hotel ten years ago as a stray and has never left, flourishing on prawn tidbits.
Afternoon tea costs R220 per head and is from 14h30 to 17h00 daily. Booking is essential.
Call 031 514 5000.
3. Walk on the Sky at Moses Mabhida Stadium
Built for the 2010 Fifa World Cup, the enormous stadium has many adrenaline-inducing activities on offer. The Sky Car, a single cabin that runs up steel tracks on the northern arch of the stadium and is designed to roll down the arch under its own gravity (in case of load shedding), has a 106m vantage point. Tickets cost R60pp and R30 for kids under the age of 12.
There's also the Big Swing ride, the tallest swing in the world since 2011 (at R695 per person it exceeds our budget but is cheaper than skydiving and looks just as nerve-wracking).
Then there's a Big Sky Walk along the arch of the stadium (don't look down!) or a beach glide on a Segway for those seeking a more serene adventure. The Beach Glide costs R190 for 45 minutes.
44 Isaiah Ntshangase Road, Durban. 031 582 8222.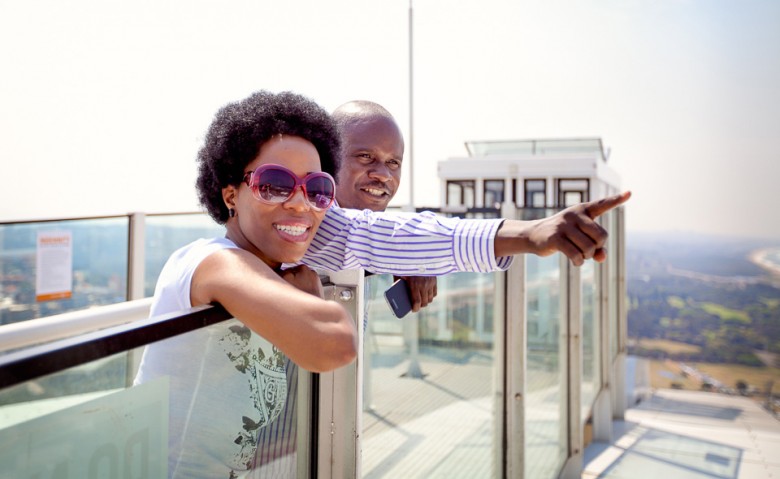 4. Take a Tour with Beset
This forward-thinking trio showed celebrated conflict reporter João Silva around when he covered Durban for the New York Times Travel list. Their focus is on urban exploration and getting people on the streets and experiencing Durban.
They say: [pull_quote_center]Durban will make you work to discover her. She is not a show off. She is certainly beautiful, but she will make you work hard to find her substance. Durban is a very deep city, a city full of grit and history. In many ways it is a layered city which reveals more each time you dig deeper.[/pull_quote_center]
Join one of their brilliant public walks for free (past walks have included the hip Rivertown area, the Natural Science Museum, and Point area). You can also organise a paid private walk.
Check out their facebook page for upcoming events: www.facebook.com/besetdurban
5. Conquer the D-Rex at the Wave House
The Wave House at Gateway flaunts the biggest man-made stationary wave in the world. The D-Rex is a ten foot point-break monster of a wave. It costs R120 per hour for a session on the D-rex for non-members.
Find it at Galaxy Gateway Theatre of Shopping, Palm Blvd, Durban. Call 031 584 9400.
6. Afro's Chicken
This afro-chic beach-side takeaway spot is right on the promenade. The food is simple and delicious and comes in two flavours – hot is chili, koel is lemony. Meals cost around R25-R40.
Find them at 2 O R Tambo Parade, South Beach.
7. The Chairman
This sophisticated hole-in-the-wall jazz bar is a well-kept secret. The space wouldn't be out of place in Buenos Aires or Catalonia.
146 Mahatma Gandhi Rd. For table bookings, call: 078 387 1408.
8. Go Godzilla at Mini Town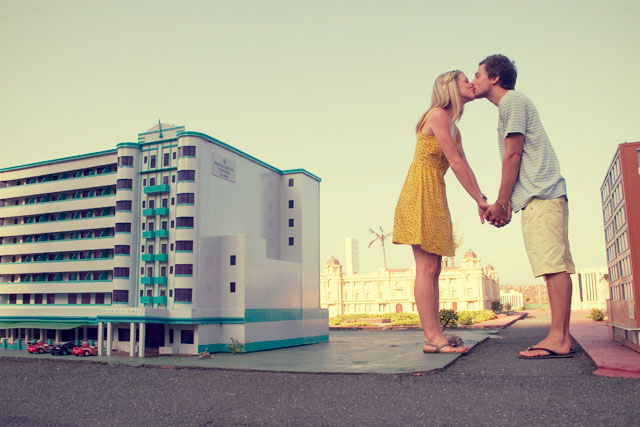 The perfect place to practice your Godzilla destroying eThekwini pose, Mini Town is fun for kids and grown-ups too. Tickets cost R15 for adults and R10 for children aged 2-12.
114 Snell Parade, Durban. 031 337 7892.
9. Mitchell Park Zoo
Much-beloved by Durban parents, kids can explore the grounds which used to be an ostrich farm but now houses crocodiles, buck, meerkats, cranes, flamingoes, wallabies, monkeys and tortoises. There's also the Blue Zoo tea garden for coffee and cake. Tickets cost R10 for adults and R7 for kids.
10 Ferndale Road, Durban. Call 031 303 2275.
10. Lekka by die See Nostalgia at Fun World
Though a little scruffy these days, Fun World is a beach amusement park with tons of nostalgia value. Founded in the 1930's by Arthur Thornton, Durban Fun World started out as a miniature steam train ride. The cableway was added in 1970 and still offers a great view of the city. Entrance is free and you can buy tickets at the kiosk for the rides. Find it opposite Marine Parade Holiday Inn on Durban's Beach Front.
Call: 031 332 9776 for more information.
[quote_box_center]That's just ten of the fab things you can do in Durban. To see another 45, please check out TravelStart's original blog post by Rebecca Houston here.[/quote_box_center]