Marriott International has announced the roll-out of a multi-pronged platform to elevate its cleanliness standards and hospitality norms and behaviours to meet the new health and safety challenges presented by the current pandemic.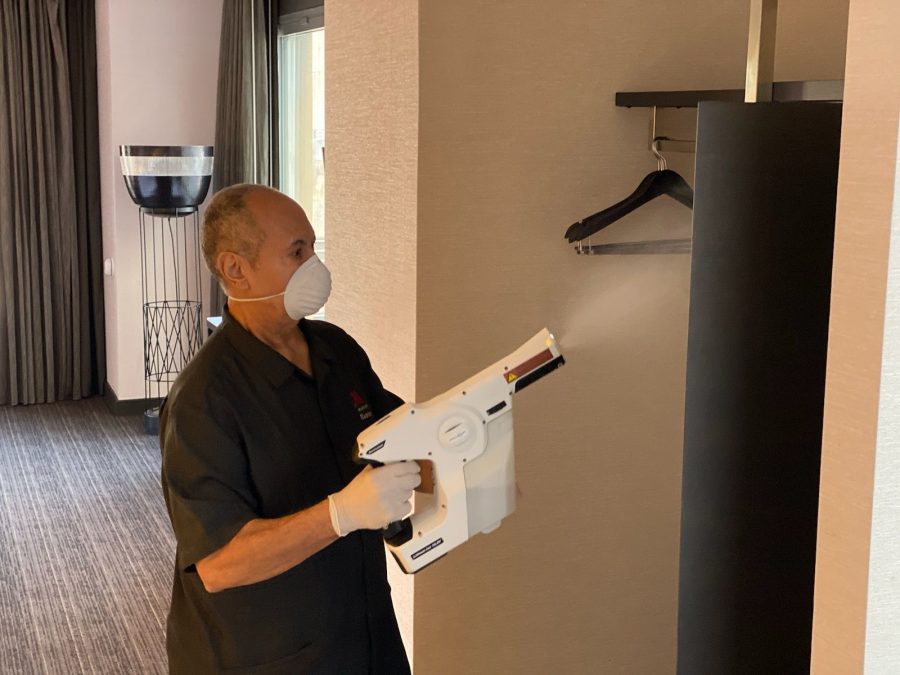 "We are living in a new age, with COVID-19 front and centre for our guests and our associates," said Arne Sorenson, President and Chief Executive Officer, Marriott International.
In a statement the company announced the introduction of the new Marriott Global Cleanliness Council which is focused on developing the next level of global hospitality cleanliness standards, norms and behaviours – all designed to minimise risk and enhance safety for consumers and Marriott associates alike.
Marriott said it will soon introduce electrostatic spraying technologies, and will also heighten its focus on guest contact, surface areas and food safety.
Based in Bethesda, Maryland, USA, Marriott has a portfolio of more than 7,300 properties under 30 leading brands, spanning 134 countries and territories including South Africa.
"We want our guests to understand what we are doing today and planning for in the near future in the areas of cleanliness, hygiene and social distancing so that when they walk through the doors of one of our hotels, they know our commitment to their health and safety is our priority," Marriott said in a statement.
The council includes members of Marriott as well as health and hygiene professionals and an infectious disease specialist.
Marriott said it would roll out enhanced technologies over the next few months, including electrostatic sprayers with hospital-grade disinfectant to sanitize surfaces throughout the hotel.
"The sprayers rapidly clean and disinfect entire areas and can be used in a hotel setting to clean and disinfect guest rooms, lobbies, gyms and other public areas. In addition, the company is testing ultraviolet light technology for sanitizing keys for guests and devices shared by associates."
Over the next few months, it said, guests will also notice a number of additions to the cleaning regimen. Specific areas of focus include: surface areas, guest contact and food safety.