Which of our city's architectural treasures don't receive the credit they deserve? During lockdown Brett McDougall of Johannesburg Heritage Foundation explored the city's most underrated historic buildings on JHF's Instagram and Facebook pages.
1. lion match factory
Our first nomination is the Lion Match Factory in Industria. Designed in 1936 by Richard Day, the monumental Lion Match Factory is an Art Deco palace of industry. The facade is delineated by a series of simplified columns, decorated with three matches on their capitals. The columns are framed by a cornice of crisp parallel lines that emphasise the building's horizontality. The architect clearly defines three entrances – two on either end in monumental projecting wings, and the main entrance framed by elegant Art Deco waterfalls and topped with a clock and flagpoles.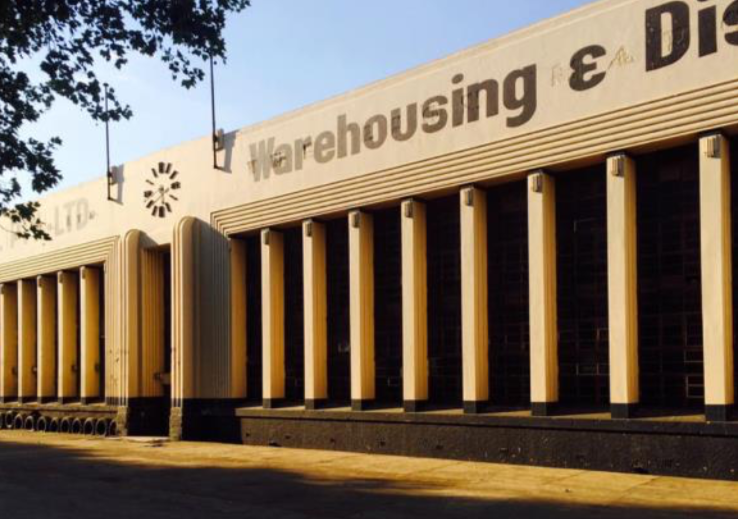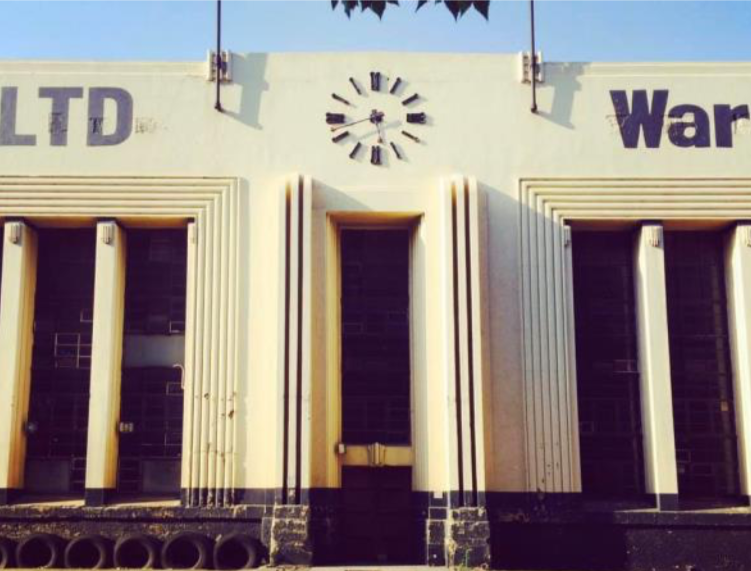 2. House Hains
Our second nomination for Joburg's most underrated historic buildings is House Hains in Yeoville. Almost everyone knows Dolobran in Parktown, the most whimsical and romantic of Parktown's mansions. Its architect, Cope-Christie, designed precious few buildings in Johannesburg, but he did grace Yeoville with one. Designed for Henry Hains in 1903, House Hains packs a great deal of architectural interest into a small house, including a Tudor-bethan gable, a turret, and delicate filigree on its roof.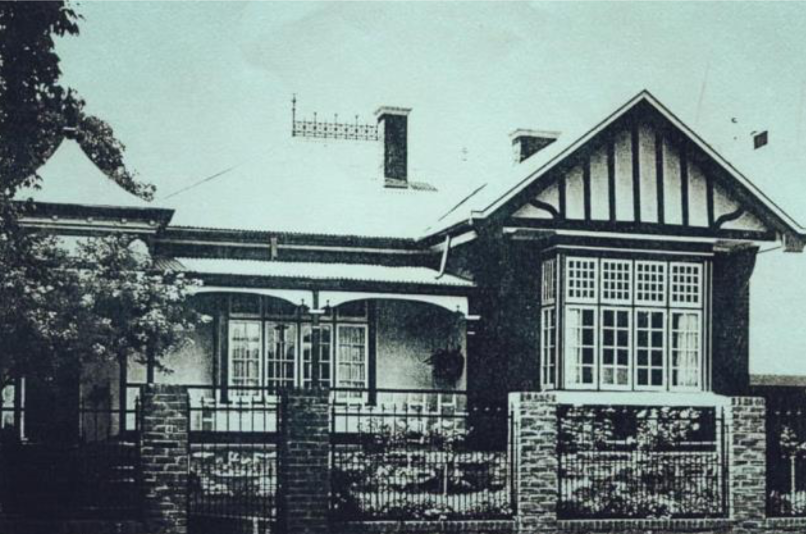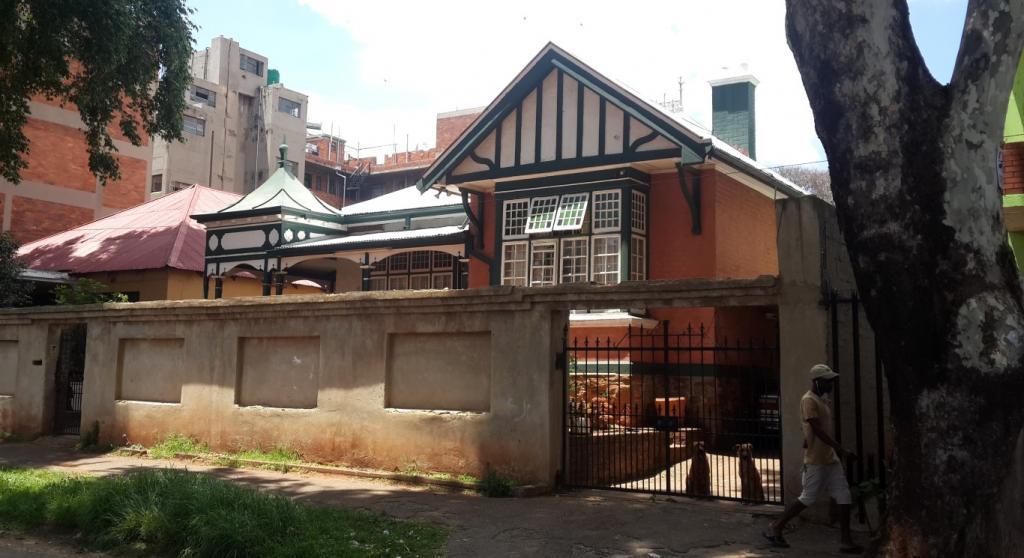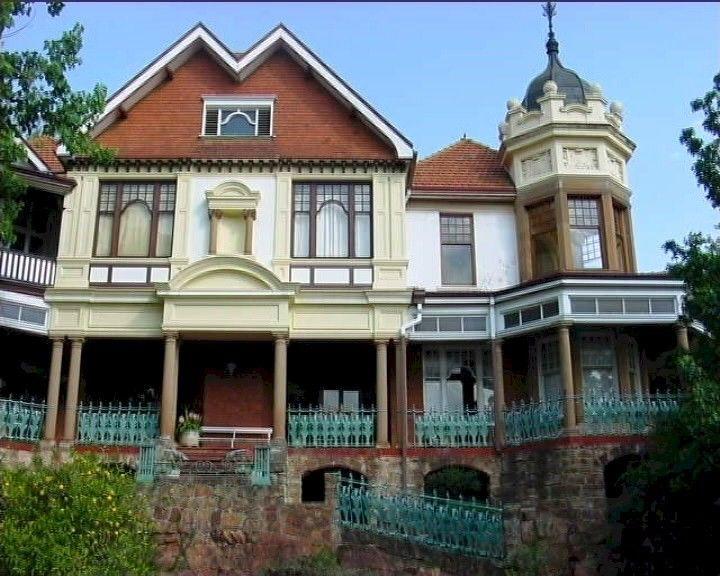 3. Troyeville Baptist Church
Our third nomination for Joburg's most underrated historic building is the Troyeville Baptist Church. It was built in 1909 to a design by Alan Monsbourgh using good materials and excellent craftsmanship. The spire, by MacDonald Sinclair, was erected in 1911 and is topped by an interesting combination of a cross and a Star of David. Interestingly, Monsbourgh left South Africa for Australia in 1914, and became the Architect of the Melbourne & Metropolitan Tramways Board. His distinctive architectural style has left a mark on Melbourne's streetscapes that persists to the current day.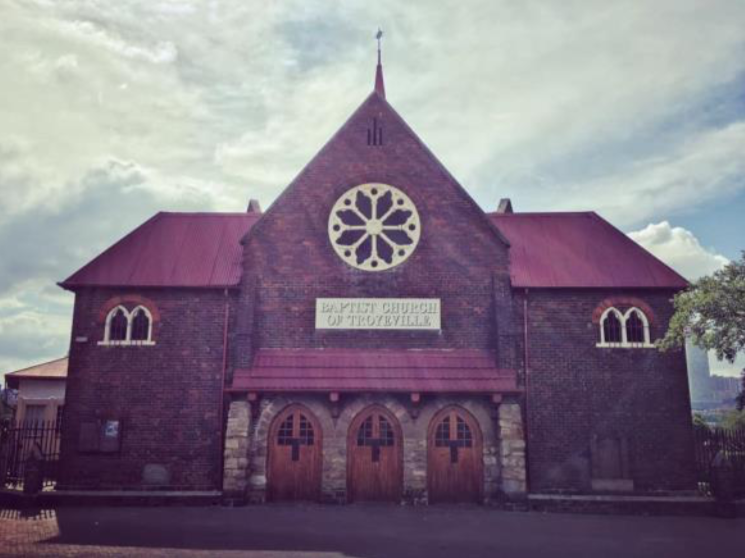 4. Dorchester Mansions
Our fourth nomination for Joburg's most underrated historic building is Dorchester Mansions. Clive Chipkin has stated that there is no doubt in his mind that "Maurice Cowen had also walked the sidewalks of New York: breathing in the atmosphere, studying the Manufacturers Trust Building, absorbing Art Deco details along lower Broadway, responding with youthful enthusiasm to the concocted world of New York modernity." New York is definitely the inspiration in magnificent Dorchester Mansions, designed in 1931 by Cook & Cowen. It even had a swimming pool on the roof!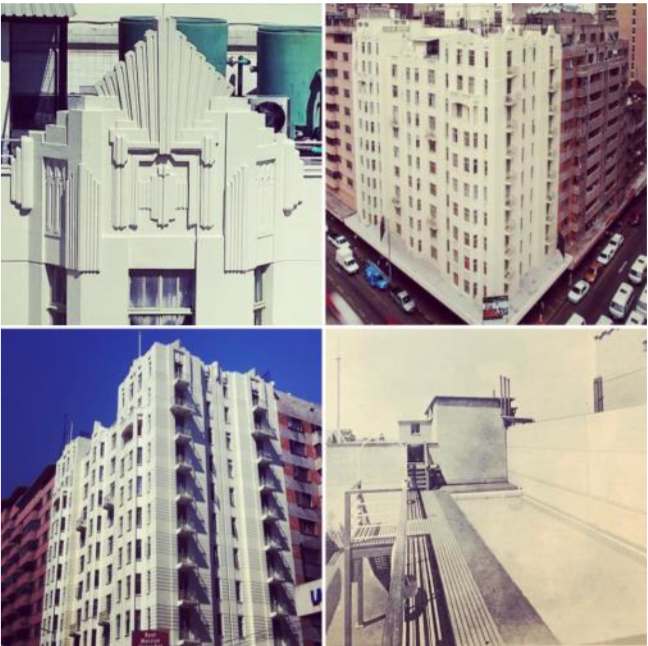 5. & 6. Salisbury House & St. Mary's College
Our 5th and 6th most underrated historic buildings in Joburg are neighbours, and are the scene of a great love affair. To maintain the residential exclusivity of Belgravia, Julius Jeppe imposed a restriction on commercial buildings in the suburb. Salisbury House was established just outside the Belgravia gates, so just escaped the commercial restriction, and was designed in 1903 by McIntosh & Moffat.
Originally called Bern's Building, Alexander Anderson, a pharmacist who bought it in 1908, renamed it Salisbury House after falling in love with Kate Salisbury, who taught at St Mary's College across the road. They were married in 1912. St. Mary's College, erected in 1904, is a magnificent example of the Collegiate Gothic style.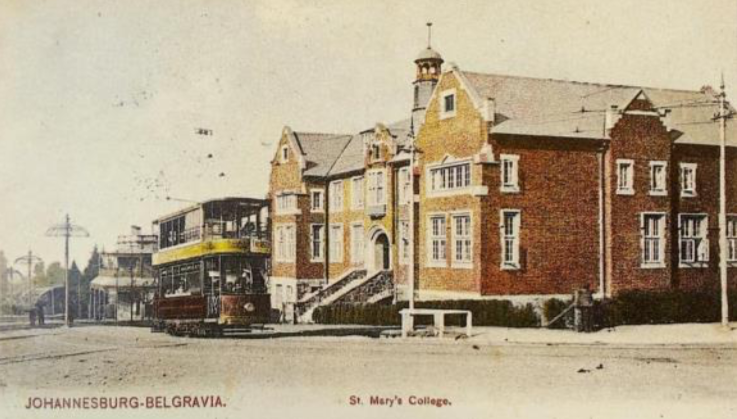 7. Belvista Flats
Our 7th nomination for Joburg's most underrated historic building is Belvista Flats on Loveday Street. Today Belvista Flats appears a little stranded amongst the bland institutional buildings that surround it, but when it was built in the 1920s it was in the heart of the fashionable residential district of the city. It was designed by Obel & Obel, and the building's extraordinary structure is clearly a test run for the more famous Barbican, which they would design in 1929. The ground and first floors are relatively conventional, but from the 2nd floor the architects place ionic columns that extend over two storeys, and culminate in a heavy cornice. One would expect the building to end here, but the architects extend the building four more storeys, heightening the contrast between brick and plaster work, and articulating the surface with projecting balconies. Mediterranean influences come to the fore on the top storey, where columned pergolas contrast with delicately ornamented gables. It is an architectural tour de force!.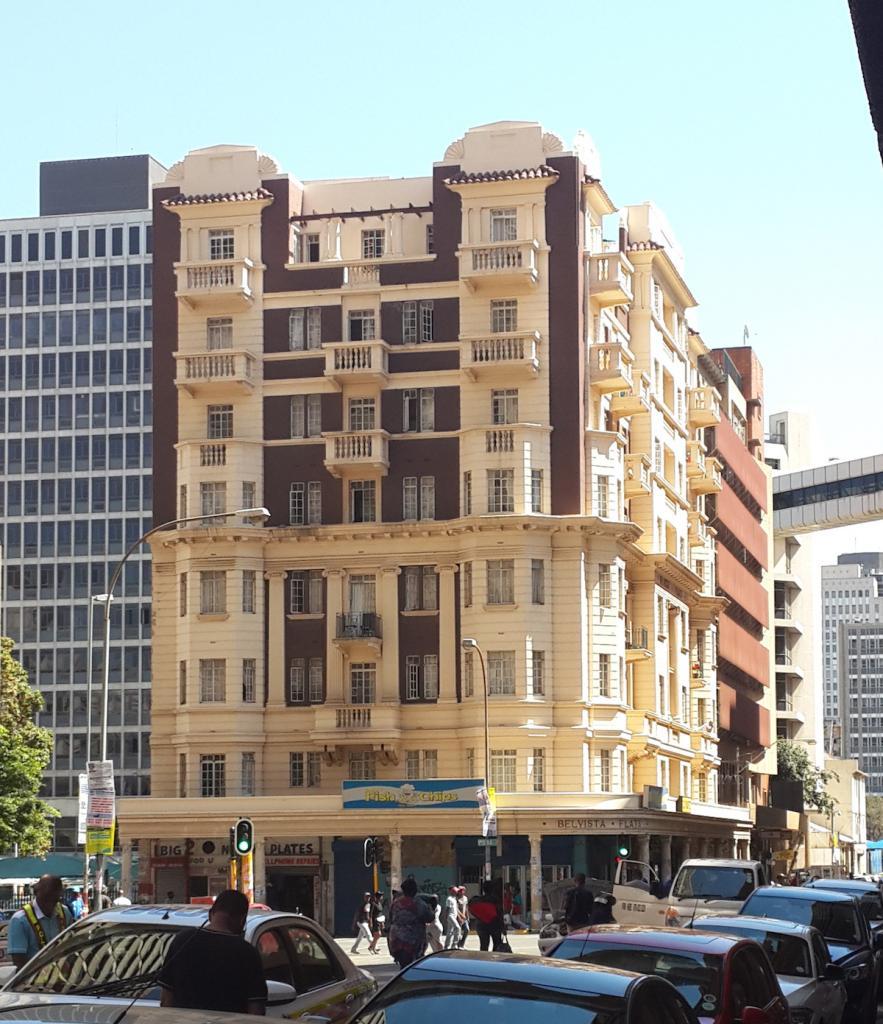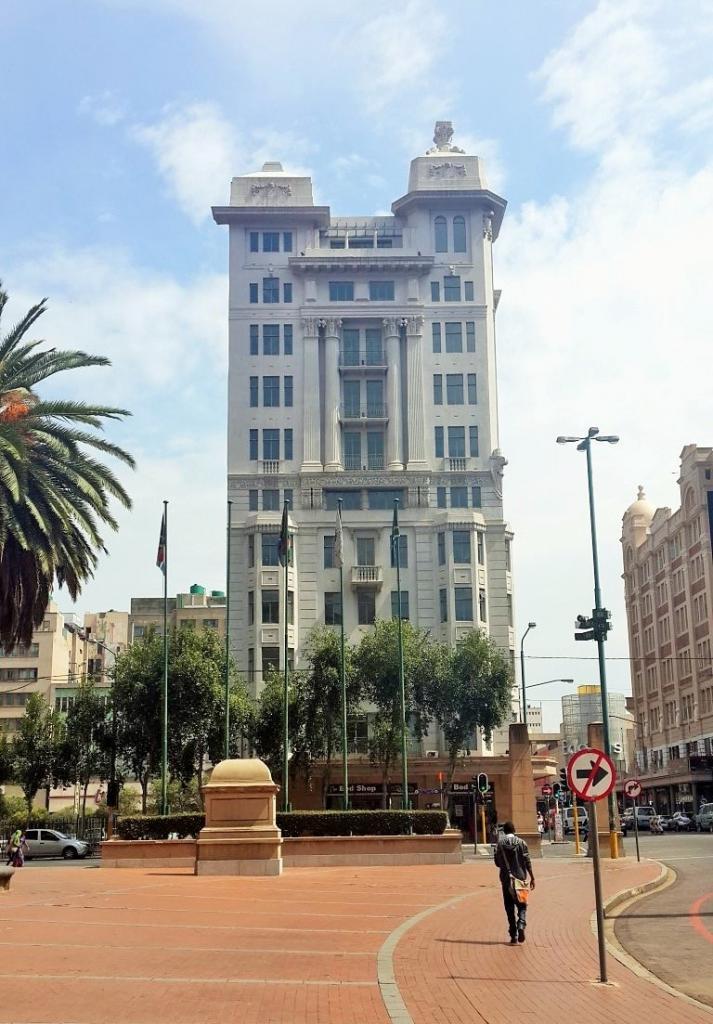 8. Transvaal University College
Our 8th nomination for Joburg's most underrated historic building is the old Transvaal University College. Robert Howden and Arthur Stewart won the competition to design Transvaal University College in 1907. It is designed the in Beaux Arts style, and the building's strict classicism is a strong contrast to the chaos of this part of town. The building is dripping in statuary and ornament, and would not be out of place in Rome or Paris. Now part of UJ it still performs an important role in education.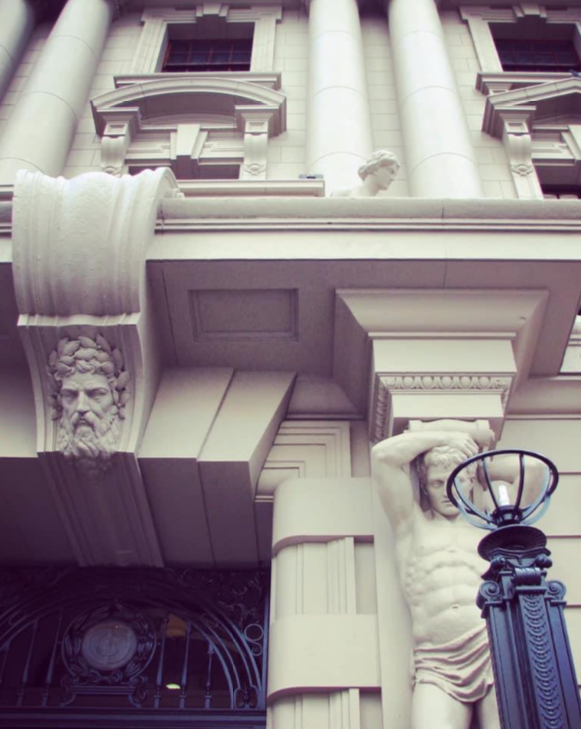 9. Jeppe Street Post Office
Our 9th nomination for Joburg's most underrated historic building is the Jeppe Street Post Office. Designed in 1935 by the Public Works Department, it is a building of great restraint and dignity. The façade is monumental and simple, and enriched by a keystone in the form of Mercury and low relief panels depict travel by land and sea. The public concourses were designed to be spacious and lofty, with colour being added in a bold arrangement of mural paintings executed by Alfred Palmer, Anton Hendricks and Sidney Carter. The post office also had a dining room, library, club room, gymnasium and showers for staff. It has recently been converted into apartments on the upper levels, and shops on the ground level, but the heritage features of the lobby have been retained.
10. Park Station
Our 10th, and last, nomination for Joburg's most underrated historic building is the 1932 Park Station building. Designed by Leith in partnership with Moerdijk, the Station's exterior is attractive in a staid and conventional way. But enter the magnificent sunken station concourse, as one would have done from Joburg's great retail thoroughfare, Eloff Street, and the stunning intersecting barrel vaults and lantern clerestories rise up nearly fifteen metres above the floor level in what Chipkin describes as "a controlled explosion of public space". Park Station really shouldn't be on our underrated list, as generations of Joburgers would have known it well, but it has been sealed off from the public for several decades now, and PRASA continues to neglect it. We hope that one day it will be restored to its pre-eminent position.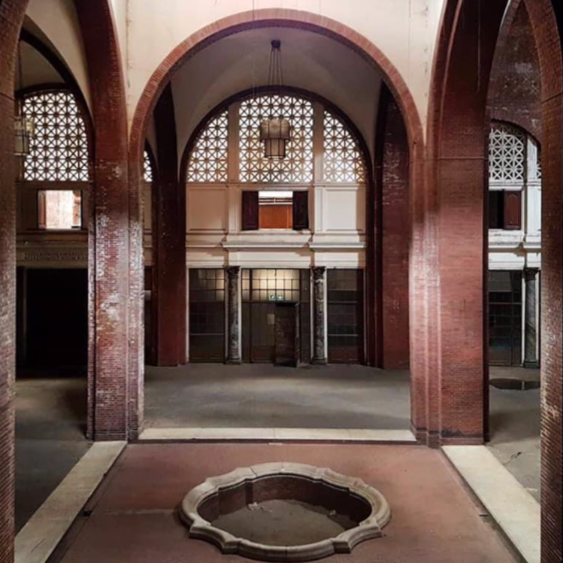 For more information about the Johannesburg Heritage Foundation and its tours and events.